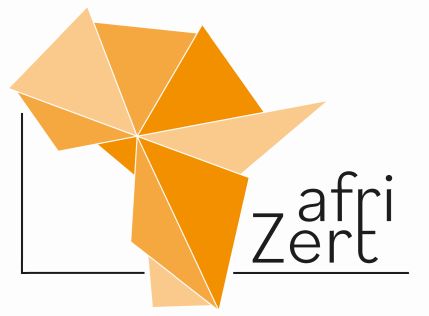 Welcome to the website of the afriZert certificate program!

afriZert was developed at the Institute for African Studies (IAS) at the University of Bayreuth and is being funded directly by the Bavarian Ministry of Science and the Arts (StMWK) since summer 2021. AfriZert is designed to enable students at all Bavarian universities and universities of applied sciences to gain a minimum level of Africa-related knowledge - regardless of their home institution or the primary study objective and its constitution.
The aim of afriZert is to enable participating students to perceive and get to know the African continent in all its diversity: as a multifaceted space of discourse, as a home to a wide variety of living and working environments, and in the context of global political, social and economic interdependencies. Since the students are not tied to a specific location, our content is primarily accessible to students in an asynchronous manner.
Special attention is paid to interpersonal and intercultural exchange, which is anchored in the curriculum through a mandatory stay abroad.
Below you can get a first overview of afriZert. Or you can watch our afriZert explanatory video:
afriZert introduction video
We need your consent to load content.
In order to show videos we use the services of third-party providers. These providers can collect data about your activities. Further details can be found under "Learn more".
Since the winter semester 2022/23, both basic competences and subject-specific knowledge have been taught in digital formats in five modules with a total of 40 ECTS. The teaching content of afriZert is fed by teachers from all over Bavaria, from partners abroad, as well as other actors. To make this possible, content is taught in German and English.
AfriZert offers a wide-ranging learning experience with a focus on orientation, reflection, transfer and application, including empirical knowledge, theoretical perspectives and practical elements. The curriculum includes courses about the history and diversity of the continent, industry-related insights into key focus areas, while also leaving room for personal experiences of living and working in African contexts. In this way, the programme enables students to engage with different topics in a competent and reflexive way and to get to know African lifeworlds beyond the common stereotypes.